Social Media Marketing Course Ahmedabad
At Digital Pundit in Social media course in Ahmedabad, we are offering various modules which will include SMM, Social Media Marketing, Content Marketing and more. This course will cover basics of all such topics which contribute mainly in digital marketing. One will get basic understanding about the same.
Social Media Marketing Course Include:
• Classroom sessions with industry expert having 12+ years of experience. • 100% Job Assistance • Program to work on Live Project. • Work on Industry Best Tools. • Advance Sessions to Keep Up with the new update.
• Creating Content for Facebook • Why Content is the foundation of SMM • Social Sharing • Build content to share on Facebook • Facebook Marketing • What is Facebook Marketing • Facebook Page Best Practices • KPIs to measure success • Facebook Insights • Facebook Business Manager • How does Facebook Advertising Work? • Campaign Objectives • Facebook Ad Targeting
3
Instagram & LinkedIn Marketing
• Marketing on Instagram • Optimizing your Instagram business profile • Crafting an Instagram content strategy • Influencer Marketing on Instagram • How to Use Hashtags • Instagram Ads • How to increase followers
4
LinkedIn as a Marketing Platform
• LinkedIn for Personal Branding • Brand Marketing on LinkedIn • LinkedIn Company Pages • LinkedIn Premium • LinkedIn Ads Campaign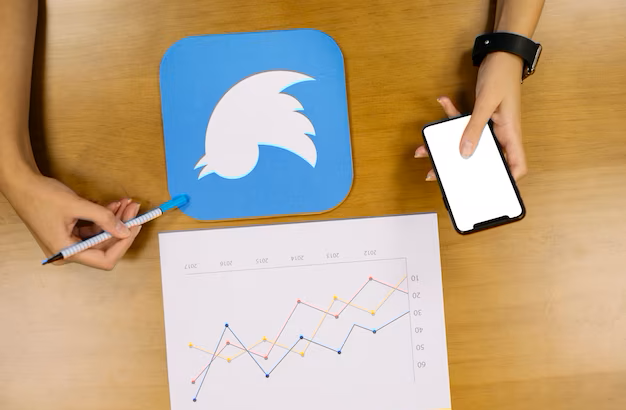 • Twitter Marketing for Brand Awareness • Twitter Ads • How to Twit Effectively • Twitter Hashtags • Twitter Analytics
Pinterest Marketing & Creating a Successful Digital Marketing Strategy
• Pinterest Marketing • Pinterest for business • Best Practices, • Leveraging Rich Pins • Analytics & Measurement
Social Media Marketing Tools
• Hootsuite • Buffer • TweetDeck • Sprout Social
• Instagram: Build a Brand Loyalty using Instagram.
• Facebook: How to manage ads, generate leads through social sites and promote your app basically to increase sales or leads.
• Twitter:Learn how to build a twitter profile to engage with your audience and make most effectively on twitter.
• YouTube: how to grow your subscribers and views, likes and sharing.
• Hashtags: Learn how to use hashtags tools to find trending hashtags and how to effectively use it on different social platforms.
• Social Media Strategy: Learn How to make a plan for your social media strategy.
• ROI measurement: how to measure your return on Investment and things to perform to improve it on regular basis.
Add Placement Service Like we add on other Page Digital Pundit Promise
Why Social Media is So Important?
• Very Fast and Easy Communication: In today's world customer prefer to check website before placing order and check other customer review, your strong social presence will help you boost your business easily.
• Quickly boost your brand visibility: There's so much possible value to be unlocked through social media, aside from the networking and partnership-produced backlinks.
• Branding: During a business's branding journey across social media, you're able to talk about what's important to the brand and its customers.
• Build Awareness:Awareness is the first steps to convert users in to your customers. Social media will help you increase your website visibility on social platform and letting your reach a wide range of audience.